Gift ideas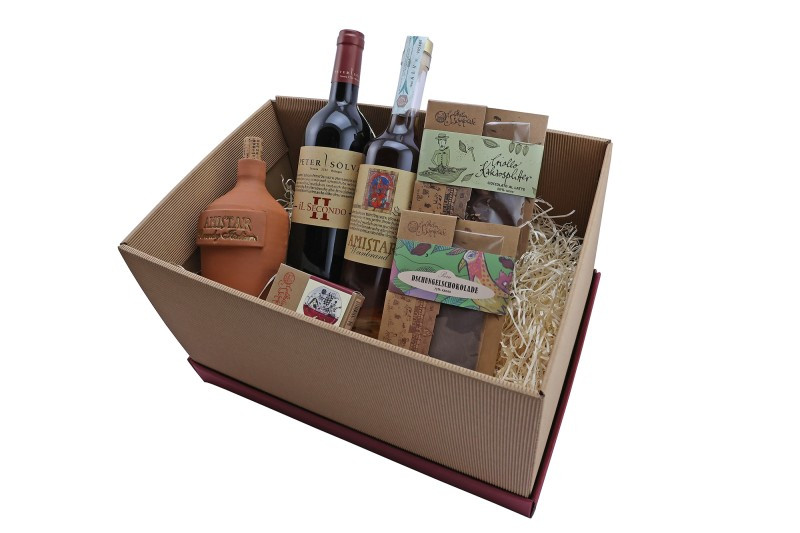 127,49€
Brandybox
Amistar Brandy - 500ml - matured in wood barrels
A classic brandy made from Pinot Blanc, Sauvignon and Chardonnay, aged for at least 5 years in barriques in which the Amistar Rosso has been matured beforehand!

Clay bottle 
My cousin Julia Ellemunter is a potter and made this unglazed clay bottle by hand especially for our Italian Brandy. Clay is an soil and in difference to glass - (glass is quartz and slows down the evolution of the Brandy) - gives the brandy the necessary breathing!

Amistar Il Secondo - 0,75l
This vintage dominates with Cabernet Sauvignon and Franc, 25% Merlot, 25% Lagrein. 
It is distinguished by its full and elegant palat and its balance. It is a structured red wine for discerning epicures.

D.Barbero Nocciolone - Dark chocolate with hazelnuts - 120g

Bodrato - Cioccolato dal 1943 - 2x 50g
Dark chocolate from Peru underlines and support the taste of our Secondo and Brandy.